Friday, April 20, 2007
Exhaust Issues?
So you say you're having some exhaust problems. Things just aren't working the way they used to? Well, you're in luck!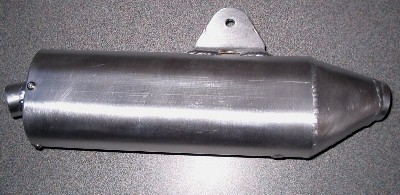 B&J Racing is proud to announce that we now have -- IN STOCK -- WES-manufactured RL250 silencers!! Yes, that's right! The Suzuki RL250 now joins it's WES brethren, exhausts for the TY175, TY250 twin-shock, TLR200 Reflex, and Montesa Cota 4RT!!

In addition, we now have an end cap/spark arrestor set-up to make your WES silencer US Forestry-approved -- even for the vintage bikes! Get yours now!! Oh, yeah! Don't forget the B&J custom Hodaka exhaust system!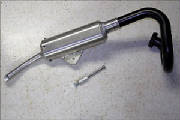 20 apr 07 @ 4:25 pm cdt