Wednesday, March 25, 2009
TLR200 Upgrades!
We now offer a greatly enhanced air filter system for your TLR200. It flows way more air and gets rid of the diffuser and that awful stock cage. Our B&J TLR200 air filter system is a bolt in affair and utilizes a K&N filter. Cost for the complete kit is $104.95.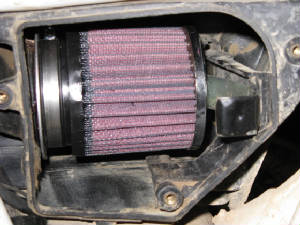 More to come real soon. Watch this space!!!!!!

25 mar 09 @ 10:47 am cdt